Great Bear Rainforest Pictures
Photo gallery of pictures and photos from the Great Bear Rainforest along the British Columbia coast, photographed by travel photographer Rolf Hicker. (There are 15 photos in this photo gallery.)
The Great Bear Rainforest is a difficult to reach but great to photograph area along the British Columbia coast. It is an area with lots of interesting wildlife like bald eagles, bears and whales and amazing scenery, old growth forest and beautiful landscapes.
Enjoy my photos from this unique area - the Great Bear Rainforest.
Interesting Photo galleries related to "Great Bear Rainforest Pictures"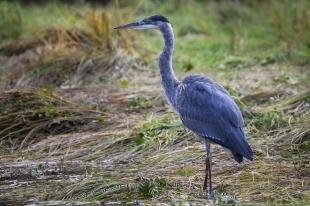 The Great Blue heron is a beautiful, large wading bird which is commonly found along the BC Coast in Canada.